Tips & Projects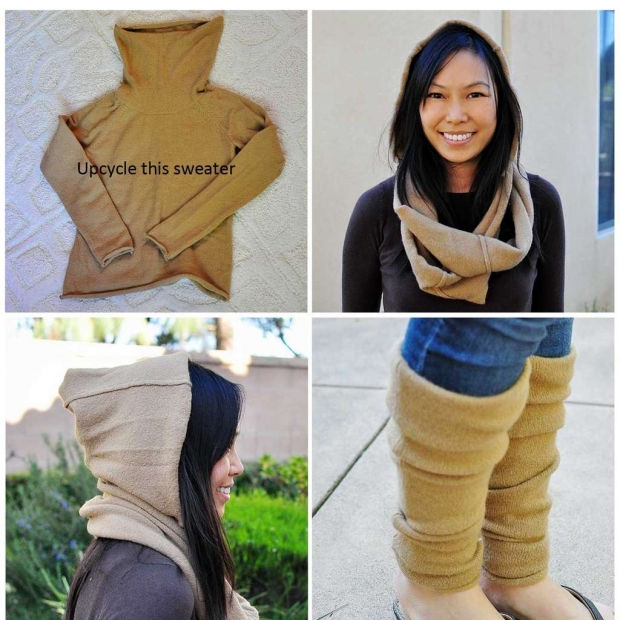 The cool thing about wool is that when you put it though the dryer it felts it so that you can cut the jumper without finishing the edges. If you have a felted jumper you'd like to take advantage of, here's how you can make a hooded infinity scarf and leg warmers.
If you have a jumper that you would like to felt (it needs to be wool or cashmere) you can run it through the washer and dryer a few times... it can shrink quite a lot though, so be careful!

1. To make leg warmers simply cut the sleeves off. Because the jumper is felted you do not need to finish the edges. If the jumper is not felted then you can finish the seam bias tape or a loose serger.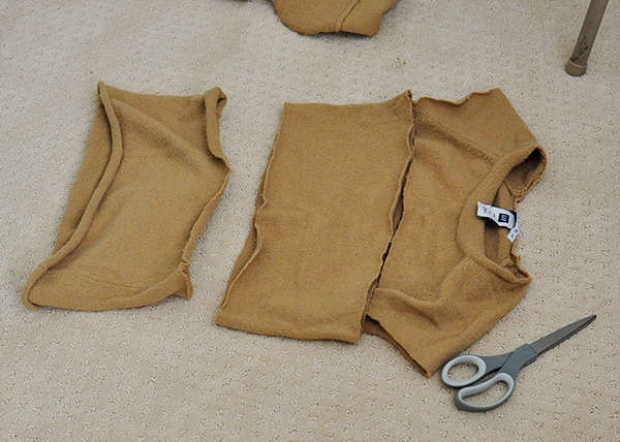 2. Cut the jumper into two equal sections, and then cut the sections into long rectangles by cutting by the left or right seam of the jumper.
3. Sew the two long pieces together using a sewing (on zig zag) or hand sew. This will form a large circle as the scarf.

4. To make the hood, cut off the cowl neck and cut piece in half. Sew the "neck" part of the piece back. (See image)

5. You can finish the inside of the hood with bias tape or leave it raw. Attach the hood onto the circle scarf by sewing using zig zag stitch or hand sew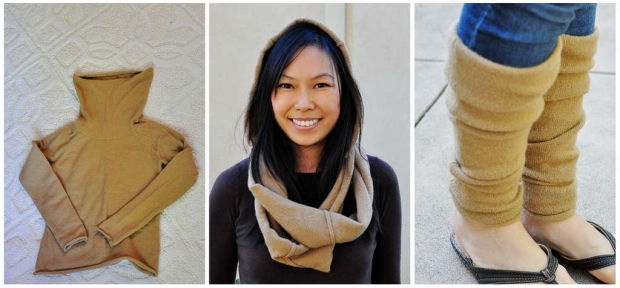 Services Mentioned:

Hem It / Remodel It / Repair It