Our Blog
25 March 2012
March's Alteration of the Month is an inventive tie creation by Warren at the Richmond Alter It store.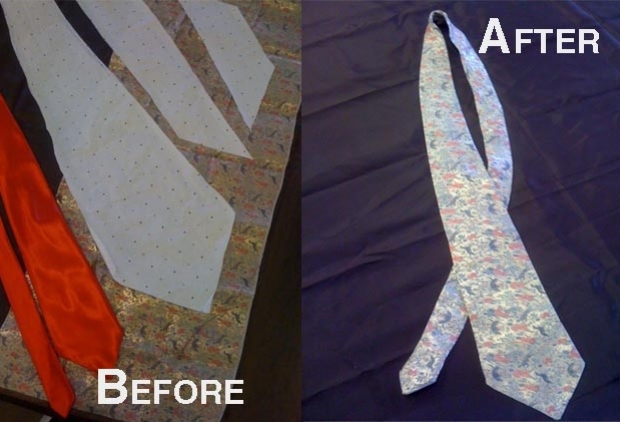 The customer was given some silk fabric by his Mum that he wanted turned into a tie. He came in to the Richmond store with his fabric and a sample red tie, which had the correct dimensions.
Warren copied the shape, made a pattern and the finished result was a one-a-kind tie that not only impressed our customer, but we are sure impressed his mum too!

Interestingly, Warren and the customer noted that a tie of this quality would retail for upwards of $120, and would not be an original piece.
So there you go... winners all round!
Services Mentioned:

Dressmaking / Measure It / Tie It